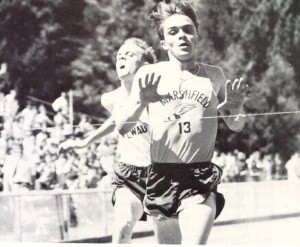 This picture is taken a few hours after after winning the mile at states. Here he has just edged rival Mark Hiefield in the two-mile for his second title of the of the day at states.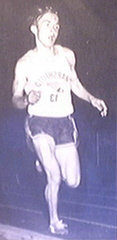 Steve breaking the national two-mile record in his senior year by 6.9 seconds in a time of 8:41.5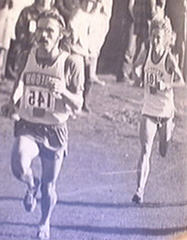 1973 NCAA Cross Country Championships in Spokane, Washington. Pre won of course which made him champion for the third time out of four NCAA XC Championships.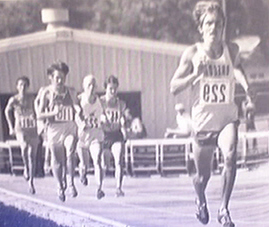 1972 U.S. Olympic trials in Eugene, Oregon. I think the picture explains who won.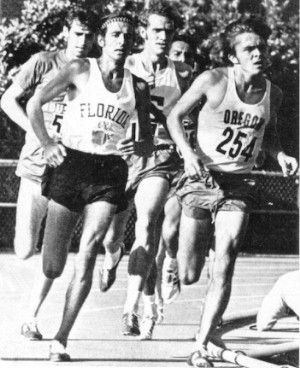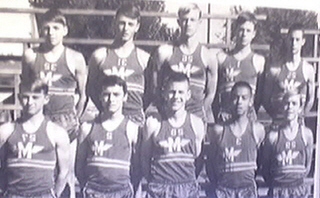 Steve (bottom right) Freshman year of high school in cross country
Steve Prefontaine burning it up like usual with no one in sight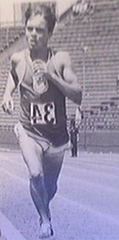 Pre's first international race in July of 1969 against the Soviet Union in Los Angeles. He finished fifth.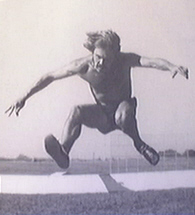 Pre running under the Oregon Track Club in Eugene's first international-style cross country race in the fall of 1974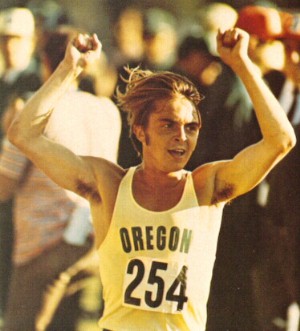 Steve Prefontaine celebrating after a victory
Steve Prefontaine running the 1971 AAU championships in the three-mile at Hayward Field. Steve is victorious in this race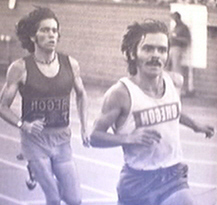 Pre racing against Oregon States Paul Geis. Pre won by .2 seconds in the two-mile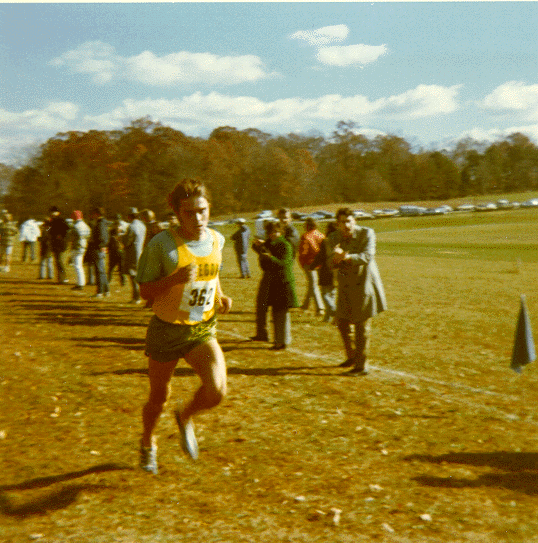 Steve Prefontaine at the 1971 NCAA cross country championships, Knoxville, Tennessee. This was Prefontaines second cross country title in college.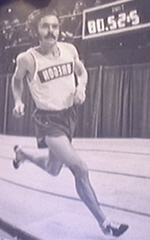 1974 Oregon Invitation in Portland. Said to be Pre's finest indoor race ever. He set an American record in the two-mile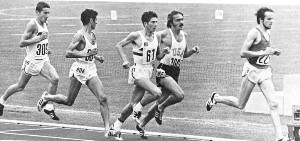 This picture is from the 1972 Munich Olympic Games. This was the finals of the 5000. Where Steve Prefontaine placed 4th due to a stumble to the finish.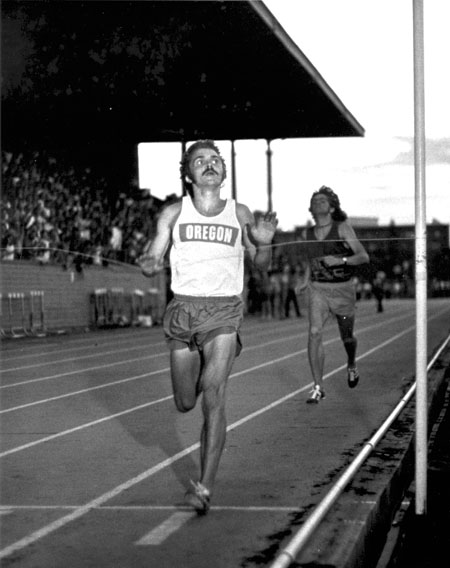 Steve Prefontaines last race in front of his home fans as a collegian. Prefontaine edged Paul Geis in the two-mile at the Oregon Twilight ll Meet.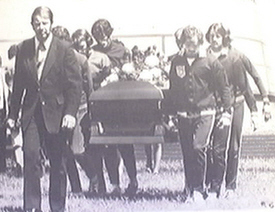 Pre's funeral just three days after his last race. The funeral was held at Pirate Stadium in Coos Bay. The pallbearers were his fellow track athletes.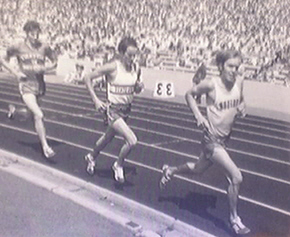 1971 NCAA Championships, seattle. Pre won and set a meet record also with capturing his second of four three-mile championships.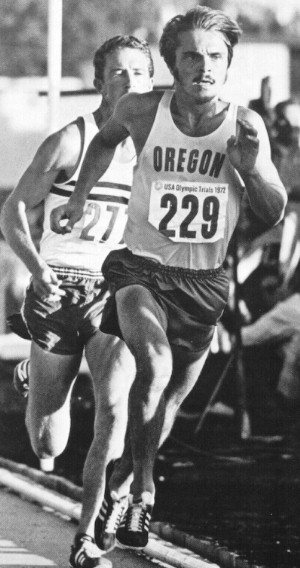 Steve Prefontaine running against former world-record holder in the two-mile George Young in the finals of the Olympic Trials in the 5000. Steve won.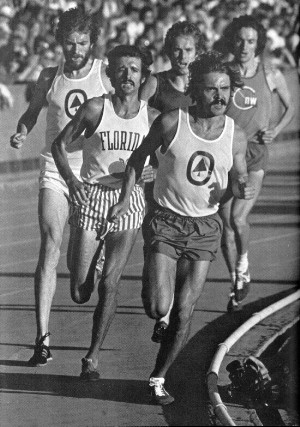 Steve Prefontaine running at the 1974 Hayward Restoration three-mile in Eugene, Oregon. Steve Set and American record of 12:51.4.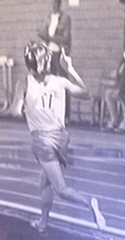 Pre taking a victory lap and letting everyone know he can't be stopped
Steve Prefontaines last race of his life. May 29th, 1975. That night he died in a car crash at age 24. In this picture it shows he had the potential to bring home the gold at the 1976 montreal Olympic games with him beating the rest of the field by almost a whole straight away. That's not talent. That's a gift that he worked at, it wasn't natural!